Skyrim is a role-playing game developed by Bethesda Game Studios. First released in 2011, it takes place in Skyrim which is a province of the Empire and is located on the continent of Tamriel. The story setting is based on a civil war between the Stormcloaks and the Imperial Legion. The player, Aldiun is a Dragonborn who is actually mortal with the powers of a dragon. Skyrim is an open world environment which consists of exciting places like dungeons, cities, towns, forts, and villages. The game can be played from a 1st person or 3rd person perspective. Skyrim has this certain medieval theme feeling to it, which includes swords, bows, and most importantly magic. The game is compatible with PlayStation 4, Nintendo Switch, Xbox One, PlayStation 3, Xbox 360 and Microsoft Windows. If you are a big Skyrim fan, then this is your lucky day because we have compiled a list of best games like Skyrim.
The Witcher 3
Developed by CD Projekt RED, The Witcher 1 was first released in 2009. The Witcher 2 came in 2011 while the Witcher 3 took 4 more years to materialize. The Witcher creates a magical aura which is similar to Skyrim. Magic is the main element in all the games of the series. As a player, you assume the role of Geralt of Rivia who is a Witcher and slays monsters; just like in Skyrim where Dragon Battles are fought. You can create your own potions to develop supernatural skills that could help you in battles. The game is based on the player's choices and developing relationships with allies to help them succeed in their mission.
Availability: PlayStation 4, Xbox One, Microsoft Windows, Steam
Dragon Age
Dragon age is another role-playing game like Skyrim. If you are a game fanatic, then you have probably heard about this majestic game created by Bioware. There are tons of quests involved and hidden advantages. You can choose your own character settings and can play on a variety of operating systems.
Availability: PlayStation 3, Xbox 360, Microsoft Windows, Playstation 4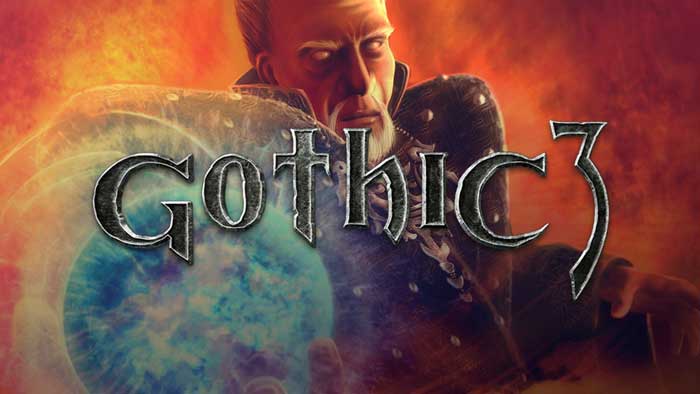 Gothic 3
Gothic 3 has made it to our list games due to a number of reasons. It is packed with a number of exciting characters to make your experience worthwhile. The player impersonates a fearless warrior who has to overcome a number of quests. The medieval theme and open world experience will remind you of games like Skyrim throughout.
Availability: Microsoft Windows, Steam
Dragons Dogma: Dark Arisen
Dragons Dogma is another role-playing game that has made to our list of best games. Developed by Capcom, it requires the player to assume the role of a protagonist who is required to choose from different characters. The player undergoes various quests and fights enemies on the way to achieving his mission. The graphics and real time action are the reasons why Dragons Dogma is one of the best games like Skyrim.
Availability: PlayStation 3, PlayStation 4, Xbox, Microsoft Windows
Baldur's Gate
The next game which made to our list of is Baldur's Gate. The same role-playing is seen in a similar setting which includes a variety of places like forests, mountains, dungeons and cities. The game is defined by a variety of quests to make the experience more enjoyable.
Middle Earth: Shadow of Mordor
Development of Monolith Productions and issued by Warner Bros. Interactive Entertainment, this open world game was released in September 2014. It is inspired by Lord of the Rings theme and is a must play if you like action, adventure and role-playing similar to games like Skyrim.