Huniepop is an adult-themed, tile-matching game which was developed by Huniepot in June 2015. The dating simulator is a visual novel with puzzle solving features and is compatible with Linux, Microsoft Windows, and Mac OS. The bold theme of the game is the reason there are two versions available; a censored and an uncensored version. The game requires the player (man or woman) to interact with several women. Each of these women has their own personalities and preferences. Giving these women gifts earns the player an in-game currency called "Hunie" leading them to win. The player takes these women on dates and this is where the tile-matching part comes. As a player, you must make 3 or more matches of the tiles according to the choice of the woman you have brought to the date. The difficulty level of the game increases with every date till you bring one of them home. You are guided at each level by Kyu, who gives you various tips at each level. Huniepop has been a huge hit since its release. It is good to know that the gaming world has games like huniepop!
My Sweet Roomies
My Sweet Roomies, published by Fuji tv, is definitely recommended if you like hentai games like huniepop. The role-playing game is based on the life of a man who lives in a house with six different women. All women have different personalities and careers, it is entirely up to you to get attracted to any of them and develop a relationship. This is one of the best huniepop like games which can be easily downloaded on your phone.
My Candy Love
If you are a big fan of Huniepop and can't wait to get your hands on a dating simulator game, then My Candy Love is the perfect dating game with just the right amount of strategic thinking involved. The game was published by Beemove and has been a huge hit since its release. It is focused on a teenage character, Candy, who is required to date one of the male characters in school and be successful with her relationship while juggling with the school drama. A must-have in your smartphone if you are addicted to games like huniepop.
Roommates
Roommates, by Winter Wolves, belongs to the same genre as Huniepop. It is a visual novel based on the lives of college students. It is your choice which teenager you want to impersonate. There are various levels which involve dating different people from college having different personalities. It is a challenging and fun dating simulator game just like huniepop.
Dandelion: Wishes Brought to you
Dandelion is another well-known game in the list of hentai games like huniepop. Released in 2012 by Cheritz, the game is a visual novel with cute graphics and a unique storyline which makes it easy to get addicted to. As a player, you assume the role of Heejung Kim, who is a busy girl with no social life until one day she is surprised by 5 cute bunnies which transform into 5 different dateable men. It is up to you to pick whichever man you like for Kim. I'm sure you won't feel bored playing this one of the best games like Huniepop.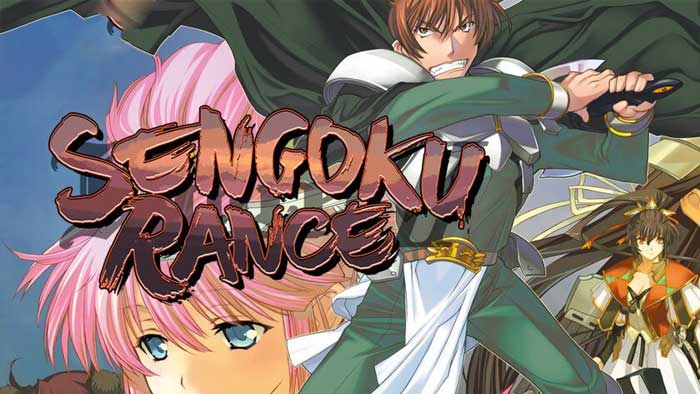 Sengoku Rance
If you are desperately in search of huniepop like games, then Sengoku Rance is the perfect option for you with obviously more humor involved. Developed and published by Alice Soft, it was first released in 1989 making it the oldest continuously being produced erotic video-game series.
Availability: Windows
Mystic Messenger
Mystic Messenger is a great addition to Huniepop like games. It is another great development by Cheritz, released in 2016 for both Android and iOS. The game involves impersonification of a female character who downloads a strange application leading her to live with 6 different men. The protagonist in order to find the truth about the app has to start dating any one of the men.
Heartache 101
If you are already familiar with the games above, then it is time to move on to the next game in our selection of 7 addictive games-like huniepop. Developed and publishes by Robert Goodwin, Heartache 101 is one of the most relatable high school games you will come across. The protagonist meets and interacts with several females at a high school and dates only one in a period of 101 days.
Availability: Windows