Stardew Valley is an indie, simulation role-playing farming game developed by Eric "CocernedApe" Barone and published by Chucklefish. Released in 2016, it became one of the bestselling titles on Steam and is supported on multiple platforms. This is the reason why games like Stardew Valley are so popular in the market. You assume the role of a boy who takes over his grandfather's neglected farm since he is bored of his job. The game is based on day to day life of this character, especially his activities on the farm such as clearing crops, planting them, raising livestock, and earning money to maintain his farm. You also get to engage in social activities with people of the village and eventually marriage as well.
The open-ended game can be played on multiple platforms such as Microsoft Windows, Mac OS X, Linux, Play Station 4, Xbox One, Nintendo Switch and Play Station Vita. Since it has become so successful, numerous games like Stardew Valley have been released with similar settings.
Harvest Moon
The farm simulation role-playing game is distributed by Natsume and made by Platinum-Egg Inc., Tabot Inc. Initially released in 2007, the developers created many sequels, with the latest one launched in 2017. The game's objective is to recreate a decapitated farm. The sequels include Light of Hope, Seeds of Memories, Frantic Farming and Skytree Village. All the games in the series focus on farming methodologies and socializing with the villagers just like other Stardew Valley games.
Availability: iOS, Android, Microsoft Windows, Nintendo DS, Nintendo 3DS, Steam
Shepherd's Crossing 2
Another great game in our list of games like Stardew Valley is Shepherds Crossing 2, which is a sequel to Shepherd's Crossing. Created by Success Corp and distributed by Graffiti Entertainment, LLCSuccess Corp., it is an ultimate farming game for those wanting to experience the same open world farming experience along with social interaction as found in Stardew Valley.
Availability: Nintendo DS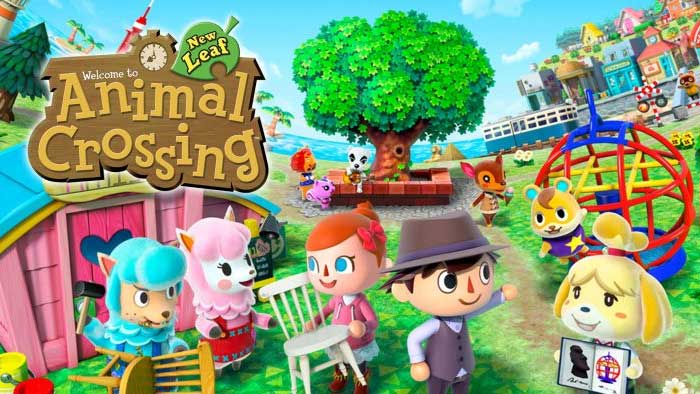 Animal Crossing
The next on our list of games like Stardew Valley is a Community Simulation game called Animal Crossing. It was created and issued by Nintendo in April 2001. Nintendo introduced four thrilling Animal Crossing games for different devices along with two spin-offs. You assume the role of a person who has moved into a village and is accompanied by animals which possess human qualities. You can define whatever type of gameplay you want and perform a number of fun activities such as collecting items and gardening.
Availability: Nintendo 3DS, Android, iOS
Funky Barn
Funky Barn is almost identical to Skydew Valley as it is based on an inherited farm which is not in a good shape. Your job is to make it look like it was before. It is developed by Tantalus Interactive and published by Ubisoft and 505 Games for Nintendo 3DS and Wii U consoles respectively. Your duties on the farm are very similar to those of in Skydew Valley; you have to manage crops, livestock and cultivate crops while maintaining the resources available.
Availability: Nintendo 3DS, Wii U
Hay Day
Another game that follows a similar plot and setting is Hay Day. It was made and issued by Supercell in 2012 for Android and in 2013 for iOS. Your character is a boy whose uncle is not able to take care of his farm. It is all about learning farming methods, buying and selling crops and even learning how to fish. A great game for all those who love Stardew.
Farmville
Developed and published by Zynga in 2009, it is one of the most popular games of all times. It follows the same simulation and role-playing characters as found in Stardew-Valley. The game is all about managing your farm with a variety of features such as harvesting crops, livestock management, planting, growing and plowing land. Farmville took the market by storm when it was released and now the second episode Farmville 2 has been launched.
Availability: Facebook, Android, iOS, Adobe Flash Player
Big Farm
Developed and circulated by Goodgame Studios, Big Farm is a flash game with the same plot as we experience in Skydew-Valley. You impersonate a character who has to take care of his Uncles George's neglected farm. The game combines business strategies along with farm knowledge to help Uncle George's barn turn into a beautiful and prosperous farm.
Availability: Online
Farmerama
Another great addition to our list of games is Farmerama which is developed and issued by Bigpoint Games in 2012. This is an amazing browser game if you love experiencing Stardew Valley like games. A must have if you love virtual farming experience.
Availability: Online
My Free Farm
Made and distributed by upjers GmbH & Co. KG My Free Farm is a free to play, farming simulation game that will provide you with an open world experience reminding you of games like Stardew Valley. The game lets you manage your farm, raise livestock, grow crops, build structures and much more!
Availability: Online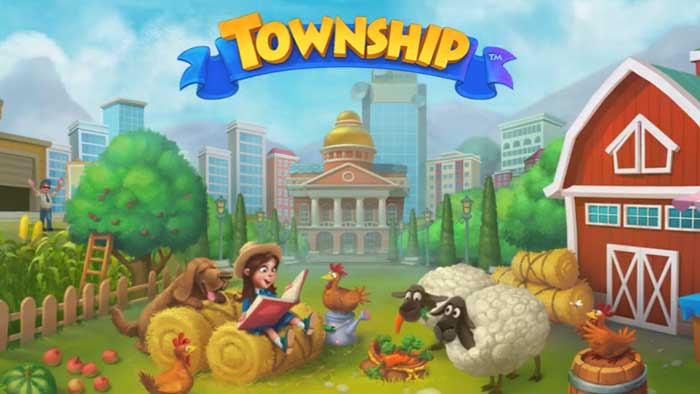 Township
Township was created and issued by Playrix in 2013. If you are looking for a mobile phone friendly game, then Township is an ideal option for you to download on your phone right away. It is a unique blend of city building, management and farming elements which will remind you of games like Stardew-Valley throughout.  Learn more about this spectacular game by following the links below.