Minecraft is a sandbox game that was developed by Mojang; founded by the Swedish designer, Markus Persson. It was published by Microsoft Studios in 2011 and has been a favorite of many. It allows players to play various modes since there is no single or a specific goal for one to achieve. A player can choose to play survival mode, creative mode, adventure mode, spectator mode and a hardcore mode. The survival gameplay makes one to collect resources to be able to maintain his health. In the creative gameplay, he has already access to an abundant supply and can fly freely around. The adventure gameplay was added to a later version of the game. It allows player to create maps and is similar to survival feature but with restrictions that can be applied by the map creator. The spectator feature of the game, as the name implies, allows one to spectate without having any active involvement in the game. The hardcore match allows one to play with only one life. Minecraft has won various accolades to its name and has been labelled as the best-selling video game of all time. It has been able to sell more than 144 million copies till early 2018. Below are some of the games like Minecraft that have been discussed.
Available at https://minecraft.net/en-us/download/ (Microsoft, Mac, Linux, Xbox, PlayStation, Wii, Switch, iOS, Android, and Windows Phone).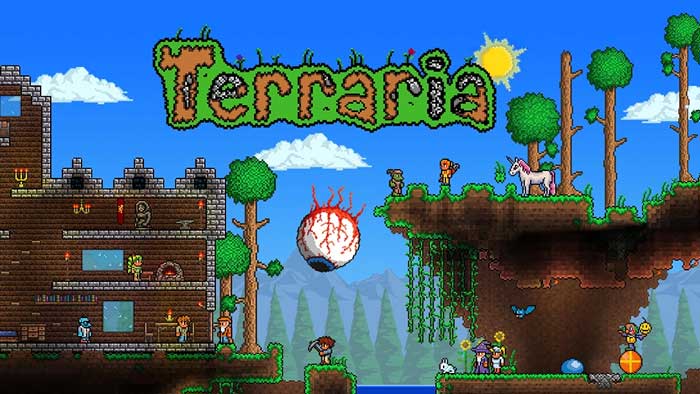 Terraria
Our top pick for the games like Minecraft is Terraria which is an action-adventure game offered in 2D by Re-logic. Its initial release is of May 2011 and by Feb 2017 it sold more than 20 million units across various platforms. It offers similarity to our main subject in terms of exploration, building and combating. As it begins with a procedurally generated world, the combatant is presented with three tools to defeat its enemies that show up randomly – a pickaxe, a short sword and an axe. Various resources are explored that can be used to make new items for the later stages.
Available at Xbox, PlayStation, PC, iOS and Android.
Minetest
The second in the list of games like Minecraft is Minetest that was developed in 2010 by Cerelon55. This masterpiece is an identical in its first look and perfectly replicates Minecraft in its gameplay. However, unlike our main subject, this Minetest offers two game matches – survival and creative. In survival match, the player has limited energy to start with and has to collects sufficient resources to be able to survive. On the contrary, creative match offers exuberant supply but has to build blocks.
Available at https://www.minetest.net/downloads/ (Microsoft Windows, Linux, macOS, Android, and FreeBSD).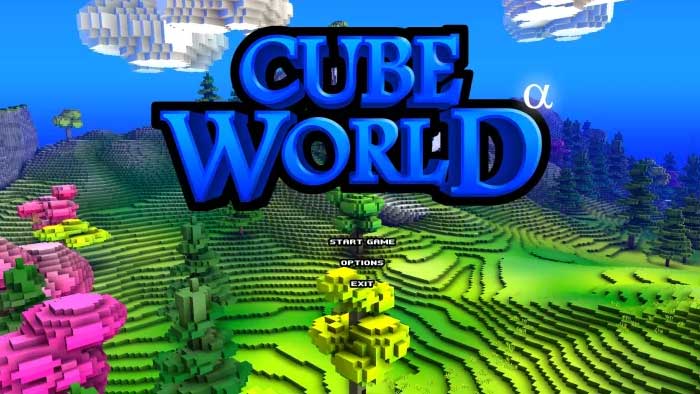 Cube World
Cube World falls last in the category of games like Minecraft. It was published and developed by Picroma and has been offered on a single platform, Microsoft, unlike the others. Its development started in 2011 by Wolfram von Funck and later joined by his wife Sarah. The alpha version was released in 2013; however, it received no updates till May 2017 and was not made available for purchase. It is speculated that it was taken off the servers for non-payment.