Pokémon Go
App Store Rating: 4/5
Google Play Rating: 4.2/5
It's hard to make a list of best games without featuring Niantic's and Nintendo's brilliantly innovative game. If you're a fan of Pokémon then roaming around through places capturing different monsters is your dream.
Pokémon Go allows you to do just that and you can raise your allies as well. Several Pokestops give you free items after every while. You can also choose to buy additional Pokeballs and items.
Currently, you can capture all the Pokémon from Gen 1––Gen 3 and a few from Sinnoh. However, there's also a fair amount of region only Pokémon. Like you'd experience in a real Pokémon world, the area has a role to play in certain species appearing.
The game also has a gym battling system and an active in-game meta. Pokémon Go is incredibly successful, and in 2018 the game crossed 800 million downloads on all available platforms.
With more events and several new Pokémon still to come in updates, any fan of Pokémon should give Pokémon Go a try. It's also a brilliant game to allow other players to fall in love with the franchise.
PUBG Mobile
App Store Rating: 4.4/5
Google Play Rating: 4.4/5
PUBG is one of the largest video games in the world currently, and it's easy to see why. It's incredibly similar to Fortnite while being a polar opposite in some ways. PUBG is known as the grittier more grown-up version of the battle royale genre.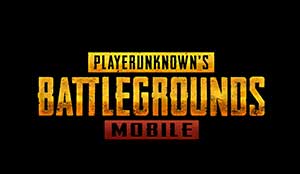 PUBG Mobile is a brilliant port of the other iterations of the game. The graphics are incredible for a mobile phone game, and it's hard to distinguish from the larger consoles. Additionally, the controls for the game are intuitive and better than any other mobile shooter even to this day.
Additionally, players can also engage in microtransactions to get more loot boxes. These contain several goods like skins and wraps for weapons. There's no option to remote play, but playing alongside a group of friends can be a ton of fun.
According to the PUBG Corporation, the game receives 50 million players daily on average. In total on all platforms, the game has over a total of 400 million downloads. The sheer volume of players the game attracts is staggering.
Due to the incredibly addictive gameplay, and intuitive control, PUBG quickly makes the best mobile games in 2019.
Alto's Adventure
App Store Rating: 4.6/5
Google Play Rating: 4.6/5
There may be games similar to Alto's Adventure. However, none can catch the essence it possesses. Firstly, the game has a brilliant level design that's super easy to play and is tons of fun to enjoy. It's a classic hill racer, but you're on a snowboard.
The backdrop is gorgeous and changes as you move through the game. It is almost trance-like in its smoothness. Additionally, the game has a soundtrack that's on an ultimately other level. If you don't play this game with headphones, you won't get the same experience.
The game is playable on almost any device you own, while iOS owners will have to pay for the App while Android owners can only but it for free. However, the game is worth a lot more than $5. It's one of the best hill racer titles in the mobile gaming genre.
Superbrothers: Sword & Sworcery EP
App Store Rating: 4.3/5
Google Play Rating: 4/5
Superbrothers: Sword & Sworcery EP may not be a game with tons of downloads back it up, but it is brilliant. It's a relatively old game, but even to this today it represents a lot of the true potential of mobile gaming.
The adventure is brilliant. There are tense elements along with moments of such beauty and sadness; it leaves you in awe. The art style in the game is magnificent. Players will immediately get the sense of playing a real gem.
Furthermore, this is another game where a lack of headphones will severely take back from experience. The soundtrack is beautiful and immersive. It gets you in the atmosphere in the game.
Since its release, several others have tried to copy the Superbrothers formula. Yet, none have been able to come close to the magic of the original.
Download: iOS / Android
Fortnite Mobile
App Store Rating: 4.6
Google Play Rating: N/A
It's hard to ignore Fortnite's immense success and appeal. The game is on a different level and is arguably the biggest game on the planet right now. It's dominating YouTube and Twitch, however, does the winning formula translate over to mobile devices?
The answer to that is simple. It blazes through mobile devices. The game looks gorgeous. While the company did have some issues with the control interface in the start, everything is in order now and easily accessible.
The sound in the game is brilliant. Just like on the console iterations of the game, players can hear noises incredibly accurately. Additionally, the building controls are quick and easy to access. You may feel slow at the start, but once you acclimatize, you'll be building rapidly. With new seasons and brilliant new skins every single time, it looks like Fortnite is going to be sticking around for the long run.
Honorable Mentions
While these games have been around for a while now, some 2020 releases deserve mention.
Dragon Ball Legends
App Store Rating: 4.8
Google Play Rating: 4.4
Dragon Ball Legends is a mobile game getting a lot of love this year. There's been a sort of revival for love the legendary anime franchise. Legends are taking full advantage, and the game is becoming super popular.
The game needs you to play through several different levels. As you play through these, you'll receive additional new characters that you can use in the game. The roster is massive, and you can use all these different players in PVP battles as well.
The game is super fun to play and is a must-try for fans of fighting games in general.
Pokémon Masters
App Store Rating: 4.7
Google Play Rating: 3.7
Pokémon is continuously looking towards expanding their customer base. The mobile seems like a perfect platform, and Pokémon Masters is another brilliant game. It sets you in a completely new region, where you collect teams of three Pokémon.
The battling is the same as you find in the main series games. However, several small tweaks make for an exciting change. It's not the most spectacular Pokémon, but it does look stunning.
Additionally, the battle mechanics are solid and could potentially develop into a main series release for the mobile platform.
There you go! These are some of the very best games you can play in 2020. The mobile game genre is continuously expanding with new games coming out rapidly. Not all of them are brilliant, but games like these do deserve attention.