Buying gifts for gamers can be incredibly difficult. There are so many different types of gamers, add to that a whole multitude of gaming-related accessories, then buying one specific gift can become incredibly confusing.
You also have to take stuff like the age of the gamer, their personal preferences, what they use for gaming, and so on. Every player in the world can almost certainly tell you a story of when their relative or someone they knew got them an utterly useless gaming gift.
If you want to avoid being that certain someone here are some of the best and useful gifts for gamers.
Gift Cards
Easily your safest option and one of the best gifts for gamers. Buying them a gift card for the different online marketplaces can allow them to get whatever they want from there. It's a natural gift for gamers who have everything, and you don't know what accessory to buy them.
There are several different gift cards you can buy, the three major consoles all have their cash cards, and if your loved one uses PC, you can purchase gift cards for steam. You lose the pressure of buying the right gift, and the gamer can buy whatever he needs from the online marketplace. Gift cards are typically available at different prices, and the $50 are the most common and will let you buy multiple games from the market.
HperX Cloud II Gaming Headset
Another gaming gift that you can buy regardless of whether the person you're buying presents for owns a PC or a console.  A reliable pair of gaming headphones are essential for any gamer. HyperX Cloud II is easily one of the best available in the market these days. It features excellent sound quality and a considerable amount of bass.
Additionally, it also covers communication exceptionally well. The microphone is noise canceling, and communication between teammates becomes much more efficient. The headphones are incredibly comfortable as well using memory foam technology. The memory foam technology makes sure that the headphones will fit the gamer super comfortably.
DualShock 4 20th Anniversary Edition
Buying a custom controller is one of the best gamer gifts you can get. If the person you're buying a gift for, owns a PlayStation 4 then the best custom controller is the 20th-anniversary edition. Console players tend to be incredibly loyal, and the 20th Anniversary edition is a throwback to the good old days of the PS1.
It features the signature dark grey color and the old school PlayStation logo. The controller doesn't change anything in terms of function from the regular edition but will always feel special when you pick it up. The classic version will envoke a great sense of nostalgia and is a safe color scheme as well.
SteelSeries 63700 Qck+ Limited Edition Gaming Mousepad
SteelSeries is one of the most popular gaming companies in the world. They are known all around for their PC gaming gear. Making them the perfect company to buy gifts for pc gamers. Buying a limited edition can ensure that the gift will feel special.
The mousepad by SteelSeries follows the signature pattern of the SteelSeries arctic series and feels incredibly smooth. The gamer you're buying the gift for will surely find a use for this Mousepad either as a primary mousepad or a very decent backup. You will rarely ever go wrong with a SteelSeries product.
Nintendo Switch Hard Case
The Nintendo Switch is becoming increasingly popular; it's quite easily the most diverse gaming console you can get your hands on at this moment. It doubles up as a home and portable console as well. Being compact, however, means you can risk dropping your precious console.
If you know someone that owns a Nintendo switch this hard case can easily be one of the best gamer gifts you can buy. The hard case will protect the switch from receiving any damage or scratches if it does well. The Hard Case is also very affordable, so you won't need to break the bank for this gift.
Lego Minecraft The Village
One of the unique gifts for gamers you can get, the Lego Minecraft Village will allow your loved one to bring the game to life. Minecraft is especially popular will younger players. The gift is a great way to bring the younger ones away from the screens for a while.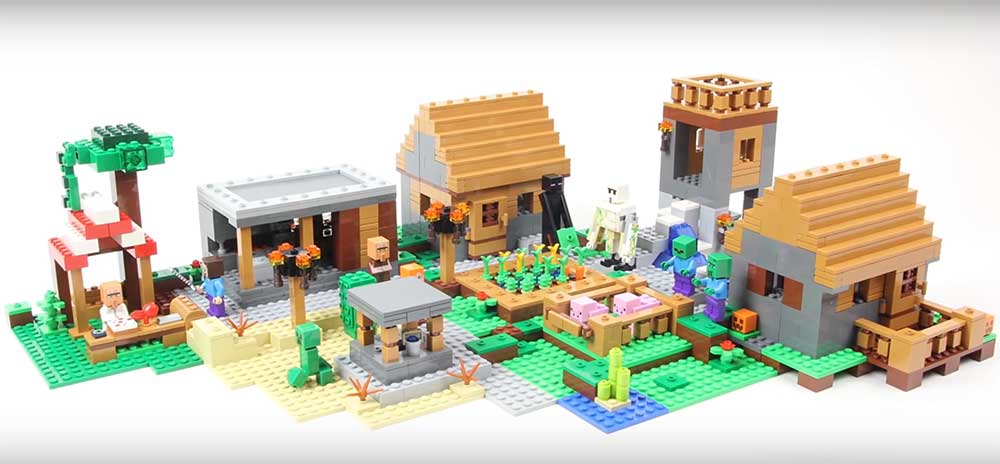 The Village Lego set also contains several characters that you can incorporate into your creation. The Lego set will work great as a decorative set once you're done playing with it as well. You can buy the game for older fans of the series as well, Minecraft lovers tend to collect merchandise, and this is one of the best pieces of merchandise you can buy.
Final Fantasy Vincent Action Figure
The final fantasy series of games are amongst the most popular video game franchises of all time with games releasing on all major gaming platforms. A Vincent action figure can be one of the best gifts for a gamer boyfriend.
The action figure, in particular, stands 27cm in length and is highly customizable. It can easily stand in several different poses and has several different weapons you can equip. The Vincent action figure will be a great piece of decoration in any gamers room. Action figures also tend to be highly collectible so you may just be responsible for a new habit.
Elgato Game Capture HD60 S
One of the most personal habits of gamers is recording their gameplay. One of the best gift ideas for players is buying them a recording device. The Elgato Game Capture is one of the most popular tools used for gameplay recording.
If the gamer you're buying gifts for is looking to start a youtube or twitch channel, this is the absolute perfect gift to help them benefit. The Elgato is much more useful for PC gamers as consoles already have a recording feature.
The Elgato effectively records gameplay in 1080p HD at a rate of 60 frames per second, ensuring that there's a minimal quality loss between actual gameplay and the footage.
Homall Gaming Chair
The color white in the back is becoming increasingly popular. A white gaming chair is a super cool gift for gamers. This gaming chair, in particular, is incredibly comfortable and offers a significant degree of customization.
You can easily lock the chair in different angles to support the one you prefer the most. Furthermore, the armrests and height of the chair are also adjustable. Additionally, the gaming chair also has additional support in the form of the lumbar and neck pillows. The chair is white and maybe a little challenging to clean, but regular maintenance will help ensure that there are no major
GiODLCE Classic 800 in 1 Video Arcade Games Console
Fans of retro games are always longing for arcade machine equivalents. One of the best gift ideas for gamers is a classic video game console. The GiODLCE Classic not only features 800 retro games that you can play, but it also has multiplayer compatibility, which is rare for such types of machines. So the person you're getting the gift for can let another person join in on the fun.
Furthermore, the build quality of the machine is exquisite, and you can easily connect to several devices using multiple inputs. The console supports HDMI, VGA, and USB connectivity, making it support various output devices.
The Razer Huntsman Elite
Razer is also one of the most incredible gaming companies in the world. Gamers all around the world strive for their products. One of their most coveted products is the Huntsman Elite. The Huntsman Elite can be an essential gift for PC gamers.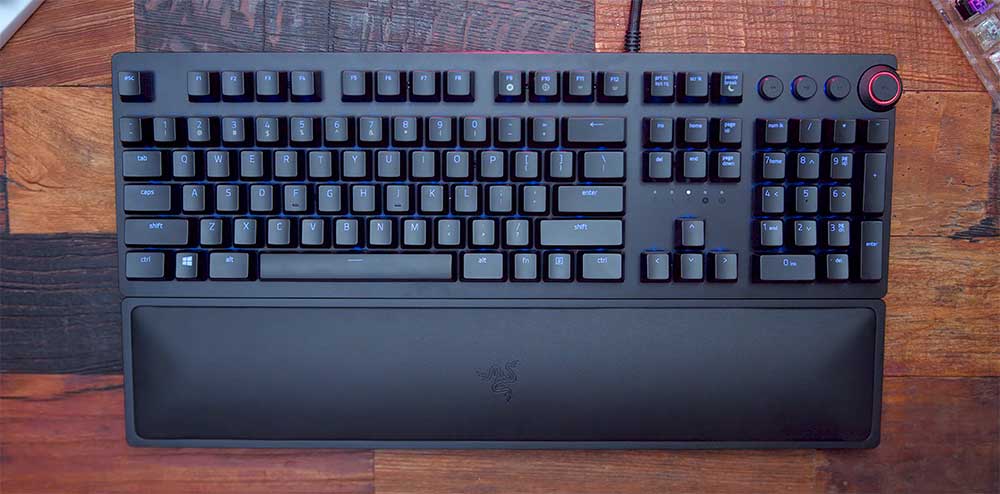 The chroma software also allows you to add a great deal of customizability. Several different custom lighting effects can help create your atmosphere.
The keyboard also makes use of the new Purple switches, these switches are much faster than Razers traditional options and are a significant upgrade. The keyboard is perfect, and you'll rarely find any faults in their performance. Buying a Razer keyboard means that you'll find the absolute ideal quality. It's a safe option for the gift.
Pokémon Handbook
Another great gift idea for gamers, the Pokémon series is one of the most popular games ever to exist. The franchise is a Nintendo exclusive, but that doesn't stop millions of players joining in on the fun.
The handbook contains several vital details on a different number of pokemon. You can learn everything you need to know about the types and different moves using this book. The pokemon handbook is a great budget gaming gift that will be a hit through all ages.
The book can be used as a guide and also as a classic decorative piece for your room. Some of the best gifts are ones that don't seem particularly useful to you, but a gamer will look at them like gold.
Super Mario Bros. Encyclopedia
This gift is sure to put a smile on any gamers face no matter their age.  Super Mario might be Nintendos most iconic character. Even if you are not a gamer, you likely know about Mario. For a lot of players, Mario was the first game they played. If that's the case, this hardcover may just be like a family album to them. The encyclopedia covers the first 17 games of the series with information on enemies, levels, and characters, the book makes reliving your favorite levels a treat. The Hardcover will fit in any gamers' bookshelf and their coffee table for that matter.
God of War Original Soundtrack Vinyl
The game itself is a fantastic gamer gift. However, this gift is for the sophisticated gamer. The god of War original Soundtrack collectible vinyl is a unique gift for players. Composed by Bear McCreary, the soundtrack is truly epic and is sure make you relive the game in a new experience. The artwork on the album and vinyl is the original artwork of Jeff Langevin, making this truly a modern masterpiece. It is sure going to add a very classy look in the gamer's room or wherever they would like to display it. It's a fantastic gift as you can listen to the soundtrack together, adding more memories with the person.
Wanle iPhone X Game Phone Case
This gift is for the casual gamer, for someone who doesn't have time to sit down and play video games for hours. This phone case has functional buttons and a screen on the back, allowing you to video games on the backside of your phone. You can play nine different old school retro games in this case, Tetris and Snake are some of the games you can play. The inclusion of games adds a nostalgia factor making this a perfect gift for gamers. This case is also durable offering you protection form falls and will still let you wirelessly charge your phone.
YTEAM PS4 Controller Charger
If the person you are buying the gift for has a PS4, this might be one of the best gamer gifts for them. This accessory recharges your PlayStation 4 controllers and looks good while doing it. It's like a dock station for your controllers, meaning you will not forget where left your controller as now they have a proper place where you can put them. This gift will put a smile on PS4 gamers, and it will not break the bank as well. Some say the blue LED lights can be obnoxious. However, if your gaming set-up has RGB lighting, it will blend right in.
Nintendo Labo
Nintendo is a company that almost every gamer has experienced once in their lifetime. Nintendo has been innovating and expanding the gaming industry since 1889.  Nintendo Labo is one of their latest products. It's a line of DIY toys made from cardboard. These DIYs connect with the Nintendo switch to give you an immersive experience. These DIY projects are  Toy-Cons; each Toy-con is unique in its way and is sure to keep the person busy for hours. There is even one which lets you become a robot; the switch will track your movements. It's impressive what Nintendo has created by cardboard.
R-Kaid-R
This handcrafted wooden portable retro arcade system is for the gift for the gamer who has everything. The R-Kaid-R being hand-made and such an expensive product, this gift is sure to break the bank. The fact that the company made just 50 versions don't help the price at all. However, if you are looking for the ultimate gift for a gamer than look no further, not only were the most luxurious and fancy materials used to make this but gaming-wise this product packs a punch. With over storage of 10000 emulated games and a battery that provides over 10 hours of gaming per charge, this is the best portable arcade experience you can have. The R-Kaid-R lets you select between 5 different kinds of wood and color options allowing you to add a personal touch.
Xbox Design Lab
The Xbox design lab allows you to make customizable Xbox controllers. The design lab will indeed be a uniquely personal gift; any gamer would love. You can choose your unique color combination, allowing you to match your gaming set-up. The Design Lab also allows you to add a laser engraving to your controller; adding a personalized message will make sure that the gift is unique. Having a one-off controller customize to their liking might probably be the best gift for gamers, and Microsoft allows you to do it. It can even a gift for Pc gamers has the Xbox controller is compatible with any PC system.
Nintendo Switch Pro Controller
The Nintendo Switch may be the most unique and exciting console of its time, with the ability to turn a console into a portable gaming device. However, the Switch only comes with two JoyCon controllers which are excellent for casual gaming, but if you want to have a proper gaming session, they aren't the most comfortable or ergonomic. Furthermore, the controllers don't feel like anything players on different consoles would be familiar using. The design of the controller is pretty standalone.
To overcome this downfall of the Nintendo Switch, the Pro Controller exists. The Pro controller has better ergonomics, is much more comfortable and has a longer battery life. For the gamer who is severe and uses the switch as their central console, this is the perfect gift. Let's be honest here which player wouldn't want an extra controller, especially if that extra controller is the Nintendo Switch Pro Controller.
Super Mario Chess Collector's Edition
We have another fantastic gift for our Nintendo fans. This 32-piece chess set is sure to bring happiness to any gamer. We all know that spending long hours staring at the screen can be harmful; this gift is perfect for those gamers that spend too much time staring at a screen. It'll be helpful for them to play a game in real life with a friend making it a more social experience. Chess is also said to sharpen the mind. The Set itself is a work of art and is sure to elevate any gamers' room. All the 32 pieces are hand-painted Super Mario characters, the chessboard is foldable and made of cardboard. The set comes in a collectible tin case.
The Witcher 3: Blood and Wine- Expansion Pack
The Blood and Wine expansion pack is another very fantastic gift for gamers. The Witcher 3 expansion is a real treat for fans of the Witcher series. The set includes the famous Blood and Wine expansion, which accounts for 20+ hours of new gameplay. The expansion pack also features 90 new quests to play. The Expansion pack comes with a witcher themed collector's box.
The box includes two decks of the popular card game present in the game. The pack contains two decks of cards, the Nilfgaard Gwent deck, and the Northern Realms Gwent deck. The kit also comes with a Gwent guide and Gwent tokens. All these things are an excellent gift for fans of the series, even if they aren't fans they will still enjoy playing Gwent.
Razer Phone 2
The Razer Phone 2 is a perfect gift for gamers looking for an upgrade on their previous phone. Razer is a very well-known company which makes specialized gaming products. This phone not only looks astounding but has top-shelf hardware to back it up.
The device has a beautiful 5.7-inch display, with a fantastic Hz refresh rate of 120 making it excellent for gaming. The powerful Qualcomm Snapdragon 845 chipset is also another factor which makes it insane for gaming and with 8 GB of RAM and stereo speakers gives this phone the ultimate gaming experience. If the gamer likes to play video games on their phone, this phone is probably the best gift you can give them.
Apart from gaming, the phone runs on the Android operating system, so the entire marketplace is available to you. The amount of ram ensures that you're going to have a smooth experience regardless of what you're doing on the phone.
Oculus Go Virtual Reality Headset
The Oculus Go virtual reality headset is a perfect gift for gamers. The world of virtual reality gaming is getting bigger. A lot of new games are coming out that make a VR headset a worthwhile investment. For gamers who are looking for a simple VR experience, the Oculus Go will be a fantastic experience. Virtual reality usually requires an expensive gaming computer or a smartphone.
Users of the Oculus need not worry about the same thing. It's a standalone virtual reality headset with a built-in display and motion tracking. The 3-hour long battery ensures that you are fully immersed in your favorite games and movies, giving you an experience you won't forget. The battery lasts longer than competing headsets like the Gear VR or Google daydream, this makes the Oculus Go a perfect gift for gamers looking for a VR experience.
These are easily some of the best gift ideas for any gamer in the world. Look through these gifts and pick one that is the most suitable option for you. Regardless of which option you choose, these are some high-quality gifts for all types of gamers.