Spore game is a single cell bacillus/microorganism in which species multiply. This is a life simulation game as for allowing a player to control, evolve, customize and remodel/reconstruct game world on large scale. The game is player dominated in which player have a power to alter organism from cell stage to civilization stage and further to the space stage.
There is a handy list of games like spore.
Thrive
This game is more advanced and scientifically reasoning life-simulation than the spore. The game has completely open source platform for further development. Thrive consist of 7 phases of evolution like a microbe, multicellular, aware, awakening, society, industrial and space. Main features of this game are observer, organism, and strategy. You are the main character in above-discussed features.
Compatibility: Ease to operate with Windows, Mac, and Linux
Darkspore
The developer Maxis is back with the sequel of spore. In this game, the Maxis has improved not only his creativity but also a catchy storyline. Darkspore is evil creature created through faulty DNA experiment. This game has an option of single or multiplayer. Your task is to create your army troops using the more developed version of DNA experiments, to compete and stop them to destroy the galaxy. Features of this game are a large number of heroes and advanced customization
Availability:  Windows platform
Flow
Another evolution game 'Flow' especially for those game addict who like the cell-stage of spores. This is played as the multi-segmented worm-like organism in a huge water body. Now the choice is yours either to dive deeper into the sea or rise up. The flow could be played either online or download for playing off-line.
Supported platform: Windows, Mac, PS3, PSP, and PSV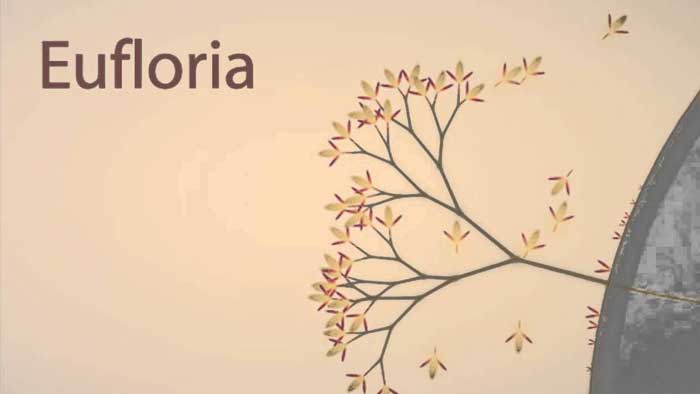 Eufloria
Eufloria is basically a programming game and set in a more futuristic world. In this game, the player has to colonize and triumph asteroids by planting a unique tree called Dyson tree. After planting you have to protect your colonies from the invader, attack on enemy troops and to conquer the foes asteroids.
Availability sources: First developed by Omni Systems and then for the play station network like Mac, Linux, and Android etc.
Void Hunters
Space base game with a theme which is homogeneous to the cell stage in spore. Void Hunters is not about evolution but almost building a spaceship and to destroy foes. The player holds on a small spaceship and tries to demolish enemy spaceship. From destructive part of the spaceship, the player uses to develop his/her spaceship and make it more supreme. The theme of the game to build more spaceships for surviving as long as you can. It is designed for a single as well as multiplayer game.
Promoted platform: Game is played online.